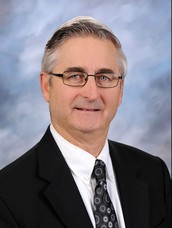 Thank you for your interest in the Greece Christian School providing a quality education to the Christian community for the past 40 years. Our vision sets us apart as the families sending their children to GCS in grades kindergarten through eighth grade are in fellowship with one of over twenty-five churches represented by our student body.
These past twelve months has seen our school go from 100% remote learning last spring to 100% in-person classes in September. We have met or exceeded the requirements for safely re-opening schools as set forth by the Monroe County and New York State Departments of Public Health. These measures include reduced class sizes, six foot distancing of desks, use of acrylic barriers, masking, temperature checks, upgrades to hands-free faucets and toilets, hand sanitizer stations in every classroom, disinfecting desks and chairs several times per day, medical grade air purifiers in preschool through first grade, and obtaining licensing as a Limited Service Laboratory to be able to administer COVID-19 tests. Our music and PE instruction has been modified to conform to the restrictions with them, but every other subject in every grade taught this year follows our scope and sequence to meet the goals, objectives, and educational standards set by our school, and the community.
This year we also have continued to make advances with educational technology with the installation of 75" 4K interactive panels throughout the classrooms, as well as implementing an upgrade of our internet capabilities. Every child in kindergarten through eighth grade receives a Chromebooks to use for their subject materials. Using the FACTS Family Portal parents are able to access school information on their children from grades and assignments to family tuition information and more. Online payments can also be made for our USDA-approved hot lunch program that we offer.
Our Wednesday chapels, led by campus pastor Bob Godula, are the spiritual highlight for the students each week. Distancing in the large sanctuary of Greece Assembly of God, our parent ministry, allows safe separation of students in each of our two chapels. Our degreed Christian teachers integrate Biblical principle as appropriate into each subject. Our classes open each day with prayer and the Bible is taught as a subject in every grade.
Greece Christian Preschool through Eighth grade remains an exceptional value for families as one of the most affordable programs of its academic rigor and caliber in our community. GCS is especially attractive to larger families because of our multi-child discounts. Our ministry goal is to balance keeping tuition within the reach of most families while at the same time retaining and attracting quality Christian teachers.
If you would like to visit Greece Christian School, please call our school office at 723-1165, as we are offering tours after each school day. You can also get a thumbnail view of our school through viewing the short video we made by clicking GCS Video Tour or GCS Preschool here. It would be my pleasure to meet with you and to share how the Greece Christian School can help you fulfill your Biblical mandate to train your child in the way that they should go (Prov. 22:6).
Sincerely in Christ,
Herbert E. Parker, B.PhD., principal