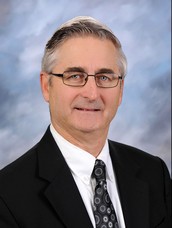 We are delighted that you have taken the time to visit our new webpage! We hope that you find it informative. Our content is designed to help parents making a decision about enrolling their child in our Preschool through Eighth grade program, as well as to give parents who have enrolled their children access to calendars, forms, and other information to keep a great Home-School connection going!
Greece Christian School is in its 34th year of providing a quality education for the Christian community. Our preschool is open to all families and is a place where they can learn in a loving, educational setting taught by experienced teachers. This program is enhanced with the perspective of a Kindergarten through Eighth grade school in the same building. Many families are choosing our Kindergarten program where students learn to read using phonics, and start the Math curriculum that is used throughout the rest of the grades. Foundational to Greece Christian School are our degreed and experienced teachers who are Believers in the Lord Jesus Christ. Biblical integration is practiced at GCS across the curriculum.
In a broader sense a school's "curriculum" takes in so much more than textbooks, packets, or online courses. From being greeted at the door each morning as they get off the bus, to the school office, to the teachers, "special areas" as chapels, physical education, art, music, and library, cafeteria, and special programs – all of these affect how a child learns. Along with educational and program goals, our desire is to graduate students who not only demonstrate mastery of subject content, but who also understand that God has a plan for their future filled with hope (Jer. 29:11) and carry their training on into life.
Greece Christian School remains, in my opinion, an exceptional value and one of, if not the, most affordable private, Christian school in the Rochester community. This is especially true for large families, because of our multi-child discounts. Greece Assembly of God, our parent ministry, maintains the building in excellent condition, and that significantly contributes to helping keep GCS tuition within the reach of most families.
If you would like to visit GCS please call our school office at 723-1165. It would be my pleasure to meet you to answer any questions and give you a tour! We would love to partner with you in training up your child in the way that he should go (Prov. 22:6).
Because of Calvary,
Herbert E. Parker, principal